Nonfiction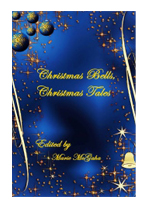 Martha Lee's Cheese Crackers
Little did I know, when my mother-in-law cheerfully gave me the recipe for her legendary holiday treat, that it would be five years before my husband pronounced mine just as good as Mama's. This little romp through the minefields of memory appears in DWB Publishing's 2012 anthology, Christmas Bells, Christmas Tales.
To purchase the anthology, click here.
Lifetime Warranty: A Memoir
Winner of the First Prize in Fiction, 2011 Virginia Writers Club Golden Nib Contest, and published in Dancing With Bear Publishing's 2011 Holiday anthology, The Latke Hound, this memoir recalls a disappointing Christmas stocking exchange with my older sister when I was growing up. Over the years the memory dimmed, then took on new poignancy almost 50 years later.
I like to think that I told my sister. If I did, it would only have been the quirky part of the story; the rest didn't click until this last January when I was sitting at my dressing table, going through the usual bedtime routine. more... Click here to read Lifetime Warranty.
Remembering My Father
I took a memoir writing class in 2008, hoping to kick-start my book based on Karen Holman's letters. When the instructor assigned us to write about an episode involving food, I immediately thought of the time Karen and I visited my parents for a weekend, shortly before she moved to Wyoming.
As often happens, the story veered in a totally different direction and became an essay about how my father presided over our family dinner table. It was published on Father's Day weekend 2009 in the Virginia Gazette. Click here to read it.
Hoop Snake Hill and Other Stories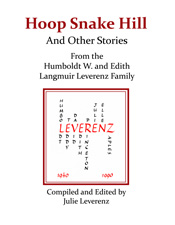 While hibernating through the excruciatingly hot summer of 2010, I transcribed several hours of oral history recorded by my parents 25 years earlier. After my younger sister offered our parents' memory journals, the project mushroomed. I researched family trees, checked facts and scanned dozens of old photographs for inclusion. In 2011 I self-published "Hoop Snake Hill and Other Stories" to rave reviews from my extended family. I urge you to capture your family stories (and label your old photographs) before it's too late.
Non-family members will be chilled by my father's description of Germany in the early days of the Nazis; entertained by stories about explorer Alexander von Humboldt, Nobel prize winner Irving Langmuir and Concord MA founder Peter Bulkeley; and charmed by the romance that brought my parents together and kept their marriage strong as they raised four children in the 1940s through 1960s.
You can purchase Hoop Snake Hill by clicking here.